Vitals events are used to document an assessment of the patient's vital signs. In the Vitals Event window, there are four sections for you to complete: Event Log, Primary, Monitoring, and Scales.
Tip: If enabled by your department, you can import vitals from your monitoring device into this event. 
To Add a Vitals Event 
Only physical exam findings appear in the Assessment window; vital signs are input in a separate window via the Events workflow.
(Note: Both Vitals Event and Assessment have a Within Normal Limits option, which can be configured according to your department's preference.)
To Enter Vital Signs
You can input vital signs one of two ways.
Tap Events, at the left of the ePCR screen.
Select Vitals from the Events list.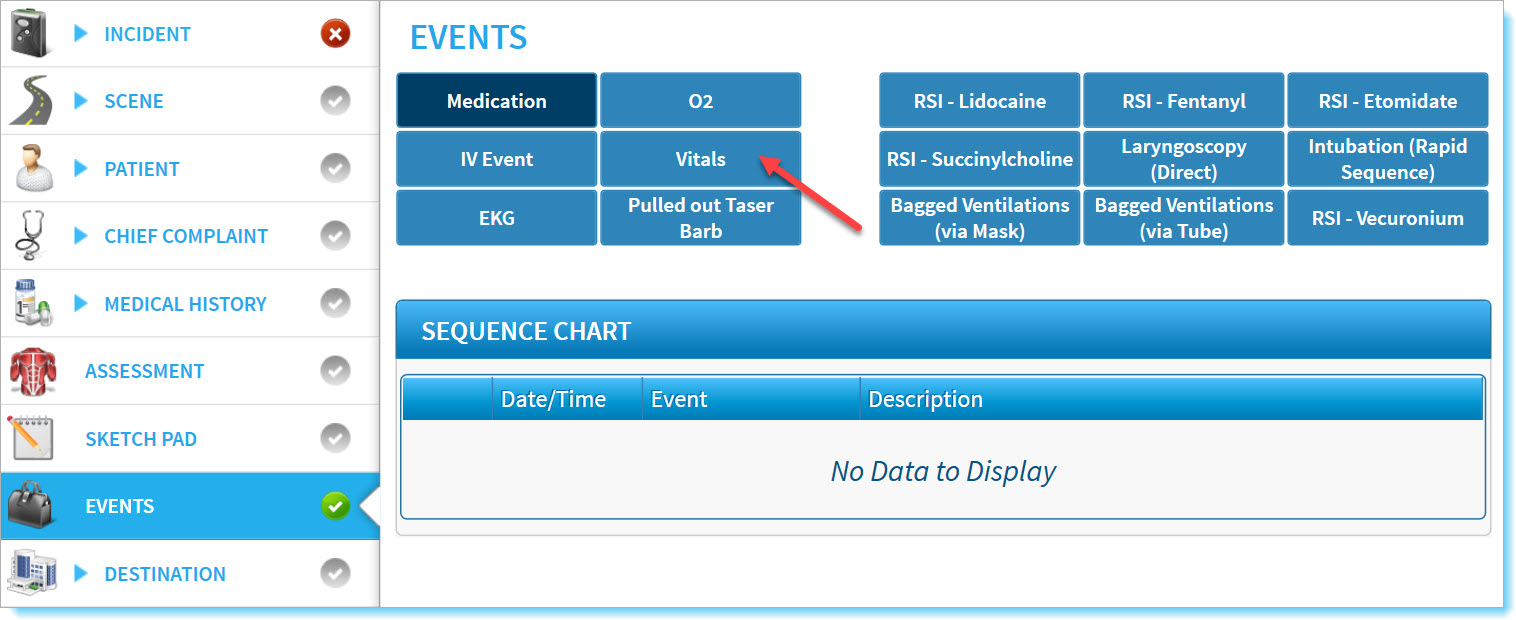 Alternate Method to Input Vitals
Tap on Event in the top menu bar, and the Events window opens.
Begin typing "vitals" in the filter field, or scroll to bottom of the list to select Vitals Event.