About Errors
Errors appear in the run record if any required fields remain incomplete or contain conflicting information. A run report cannot be finalized and submitted until you correct all errors.
Errors are marked by a red line and red star and warnings are marked by a yellow line and star.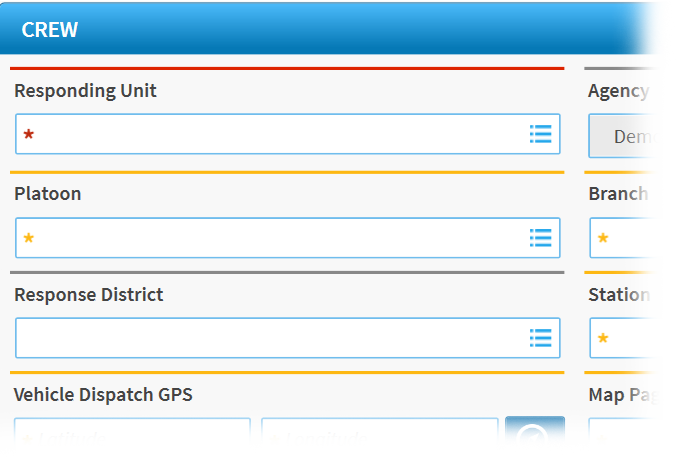 To Check a Run Record for Errors
There are two methods for checking your run record for errors and completeness.
At the bottom of every page of the run record is the red Requirement Indicator button. It displays the number of errors in the record, real-time. Tap it to review your errors.

Alternatively, tap Menu at the top of any page of the open run record.

Tap Error Check. The Error/Warning Remaining window opens.



To open the section of the report containing the error or warning, tap Go to Selection.

Some fields provide tips for correcting an error. Hold the stylus on the field to display the information in a toast message.



When all errors are corrected, you are prompted to finalize the record.

Tap Save & Finalize.
If your department has enabled the Auto-preview PDF before Finalization system setting, a PDF preview of the ePCR is shown for your review when you select Save & Finalize.